Digital Summit 2021: The Climate Smart Food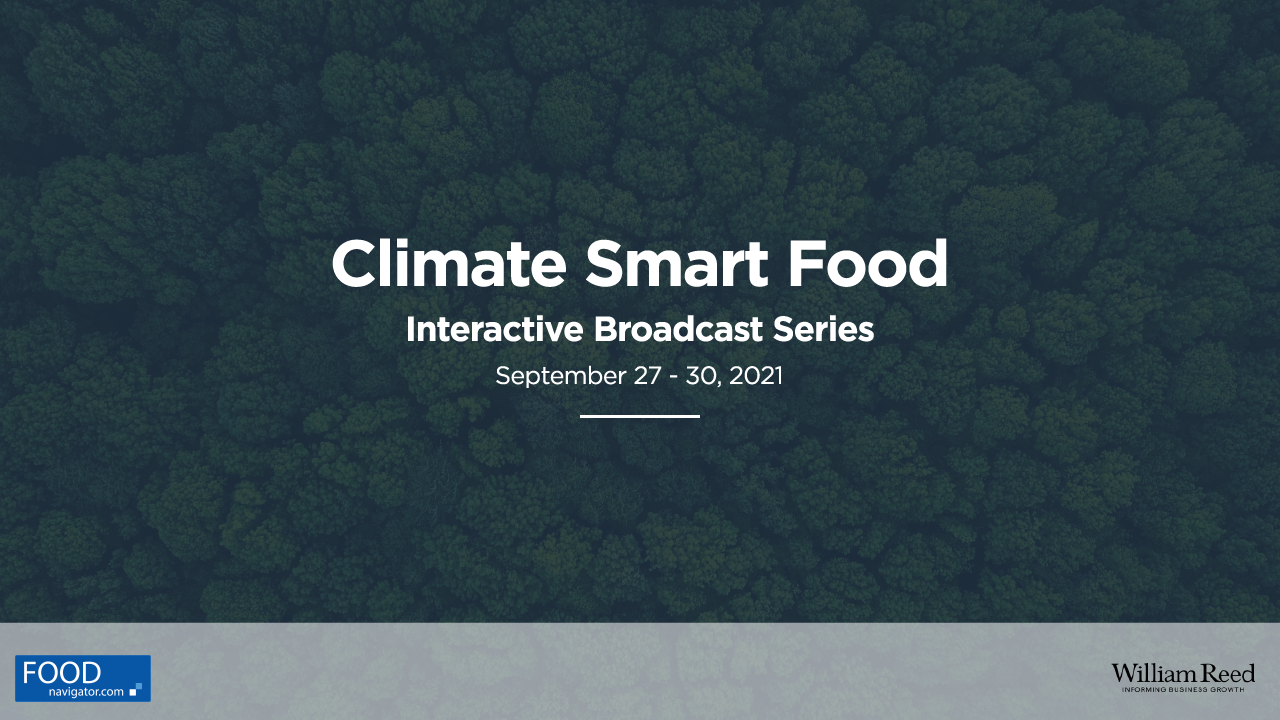 Digital Summit 2021: The Climate Smart Food will be broadcasted across 4 days, from September 27 to September 30. The 3 themes of the interactive broadcast series are Supply Chain and Scope 3, Sustainable Consumption, and Food Tech Innovation.
The impending climate crisis has pushed climate-smart food production to the top of the priority list for food manufacturers, regulators, retailers, and consumers alike. Food industry titans are laying out their zero-emission goals and laying out their plans for carbon-neutral production. CPGs are coming to count the carbon cost of the food they produce across scopes one, two, and three of the value chain, rather than looking at their operations in isolation. FoodNavigator will look at supply chain issues, ways to encourage a sustainable consumption shift, and food-tech innovation for food system transformation during this four-day interactive broadcast event.
The central question being addressed during the event is: How can food system transformation support the shift to healthy and sustainable diets? The content will cover a wide range of topics, including regenerative agriculture and land-use change, as well as upcycling, nutritional diversification, and biotech. The event's goal is to go beyond net-zero targets and question what changes the food industry needs to make to get there, with a strong emphasis on practical information. Speakers will include representatives from the food sector, non-governmental organizations, and academia.
One of the speakers will be our Vice President of Business Development, Grigoris Chatzikostas, representing the ROBS4CROPS project. He will talk about today's need for drastic changes in the way we produce and consume food are required. Reflecting on ROBS4CROPS he will be highlighting what kind of innovation will define the food system's future. Many believe that digital developments will play a crucial part in the agricultural sector's efforts to minimize its carbon footprint. We question what shape the future of agricultural production might take, from precision agriculture to blockchain and vertical farms. On 30th of September from 2 pm CET join us to discuss a topic of Ag Tech innovation: From precision agriculture to vertical farms.
Register here: https://bit.ly/38ApAFp 
About the organisers:
Food navigators – An award-winning online B2B publication covering startups and industry giants, FoodNavigator provides a 360-degree view of the European food and beverage market. A multimedia publication, FoodNavigator delivers daily news, features, analysis, online events, face to face events, a weekly podcast and video coverage of the issues and stories impacting the industry. Learn more at www.foodnavigator.com
William Reed – William Reed is a specialist B2B media, business intelligence and events group dedicated to helping businesses succeed. Our diverse portfolio of category-leading brands serves a global audience of over 2M monthly users, supported by sector-specific insights & research, up-to-the-minute digital media and cutting-edge customer solutions. Find out more at https://www.william-reed.com/