Foodscale Hub & program "Moja prva plata"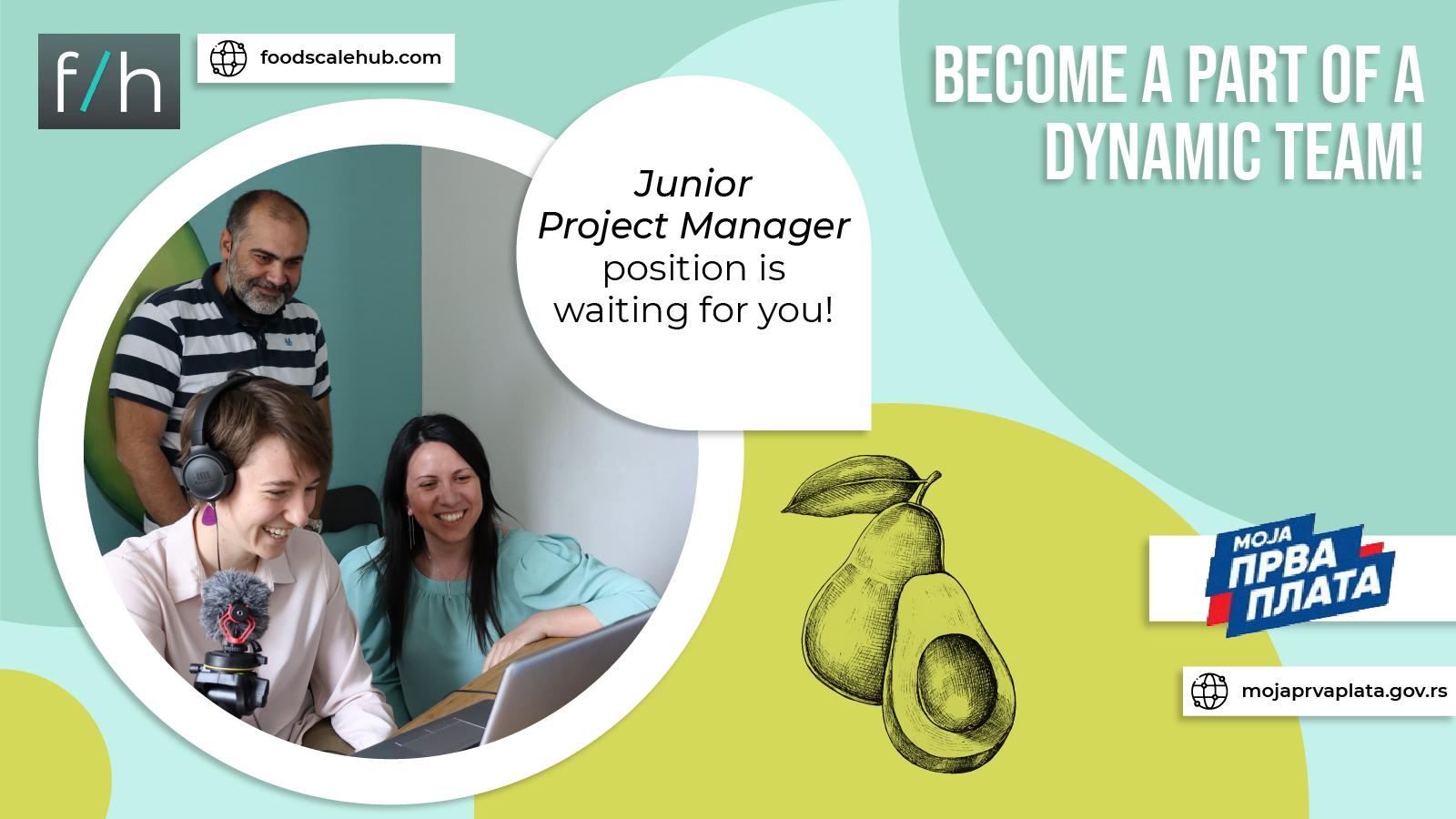 Foodscale Hub, kao učesnik u programu "Moja prva plata", poziva sve zainteresovane da se prijave za poziciju asistent projektni menadžer. Postanite deo mladog, dinamičnog, međunarodnog tima sa kancelarijama u Srbiji i Grčkoj. 
Foodscale Hub predstavlja Impact venture studio – organizaciju koja deluje na ubrzanju lansiranja i prihvatanja digitalnih i tehnoloških inovacija za potrebe razvoja širokog lanca vrednosti poljoprivredno-prehrambenog sektora, kao i sektora bioekonomije i očuvanja životne sredine u Srbiji, regionu i Evropi. Kroz saradnju sa velikim brojem međunarodnih partnera iz javnog i privatnog sektora, Foodscale Hub se uključuje u značajne projekte koji će promeniti izgled evropske industrije hrane.
Više o samoj poziciji možete da pronađete na sajtu programa "Moja prva plata" (u pretragu unesite Foodscale Hub).
---
Foodscale Hub, as a participant in the "Moja prva plata" program, invites all interested to apply for the position of Junior Project Manager. Become part of a young, dynamic, international team with offices in Serbia and Greece.
Foodscale Hub is an Impact Venture Studio – an organization that works to accelerate the launch and adoption of digital and technological innovations for the development of a wide value chain of the agri-food sector, as well as the bioeconomy and environmental protection sector in Serbia, the region and Europe. Through collaboration with a large number of international partners from the public and private sectors, Foodscale Hub engages in mission-critical projects that will change the face of the European food system.
You can read more about the position at the website of the "Moja prva plata" program (in the search bar type Foodscale Hub).