SAVE the DATE: Pitch Perfect and Boost the European Bioeconomy 2021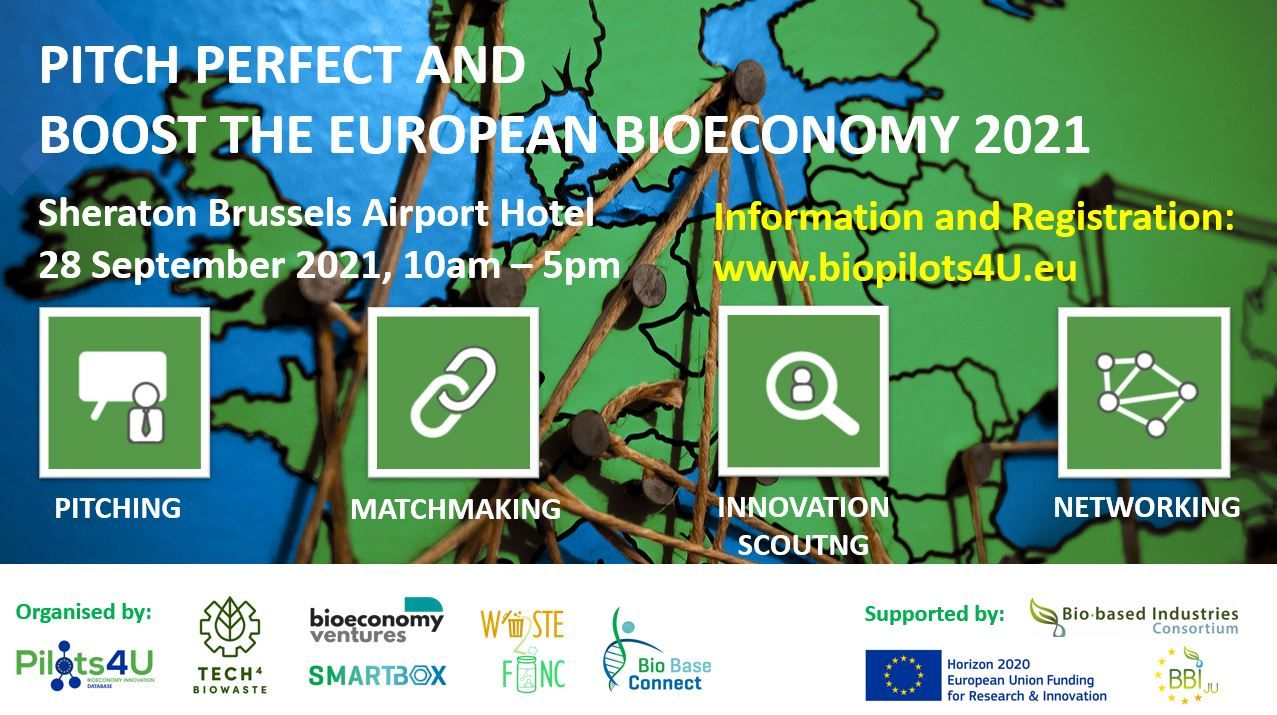 Finally, a full day of REAL-LIFE PITCHING, MATCHMAKING and NETWORKING!
We are proud to present to you joint pitching, matchmaking and networking event: "Pitch Perfect and Boost the European Bioeconomy 2021", to be held in Brussels on September 28th, 2021 from 10 am – 5 pm.
This event brings together the networks of six important bioeconomy platforms:  Pilots4U, Tech4Biowaste, BioeconomyVentures, Smartbox, Waste2Func and Bio Base Connect. As such, we can guarantee a diverse attendance reaching from investors, SMEs, start-ups, scale-ups, large companies, research organisations, technology providers to organisations offering relevant innovation services such as access to finance, scale-up trials, application testing, business plan writing, feedstock analysis, life cycle assessment, social acceptance, etc.
Participants are invited to submit a pitch application for a 6 minutes pitch. As we are organising 6 pitch sessions of 90 minutes each, we are looking for at least 66 inspiring pitches.
More information and registration HERE.